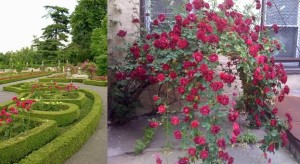 You often find yourself wandering through Home Depot's garden center drooling at all the beautiful flowers and plants, wishing you knew what on earth to buy for your own garden.
You have tried it before, buying those rose bushes on a whim and planting them where you think they look great, only to find that two months down the road they are all dried up with no signs of a rose anywhere. You give up it's time to call in the professionals.
Professional landscapers know their business, and they know what can grow in your type of soil, what should be planted in full sun and how to get something to grow in that shady corner in your backyard.
They have a vision for your space that can magically turn your yard into a tropical paradise. They do this for a living, they know what will look good next to each other and what might cause a war in your backyard.
They can maintain your glorious paradise so all that hard work and money won't go down the drain. If you can't be trusted to water your old spider plant in your dining room what makes you think you should be responsible for the three times a week watering your entire yard needs. They set up your watering system so everything gets the water it needs, exactly when it needs it. And don't forget about pruning those plants and flowers, neglect that and your rose bushes will boycott blooming next season.
If you want to increase the value of your home, hiring a professional landscaper will get your yard looking like the latest issue of Better Homes and Gardens. They know what will make the biggest impact in the space you have, and how to totally transform your yard so your neighbors do a double take as they drive by your house.
Lastly, they are a phone call away if something happens in your new tropical paradise. What if your irrigation system stops working, or your grass is turning brown thanks to puffy the dog? Your landscape professional is there for you.
Please Contact us here.