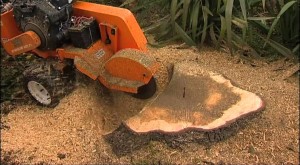 There are a few reasons for needing to hire a tree removal company, you may want to re-vamp your yard and don't particularly like certain trees growing where they are, maybe you want to put a pool in your backyard and need a few trees out of the way, or you have a tree that is dying and it just needs to go. There are a variety of factors that come into play for costs when hiring a service to remove a tree for you.
First, it depends on how tall the tree is, if it's a massively tall tree than it's going to require more work. Second, what is the condition of the tree? If it is a healthy tree it may cost a little more than a dead or dying tree that would be a little easier to remove. Third, where is the tree located? If it is safely away from houses or power lines it will be a much easier job. The company you hire will have a higher liability for more complicated jobs.
You will need to know what is included in the cost of the tree removal. You might want to ask if they can bring along a log splitting machine to cut up your tree into firewood, that's one way to recycle your tree. Will it include removing the stump once the tree is down? You don't want to leave the tree stump there for long, stumps that stick around can become infected with wood decay fungi, and that fungi can spread to other trees in your yard, and that is definitely no good.
When your tree service company removes a tree for you, make sure they do stump grinding as well. This process is the quickest way to get rid of a tree stump. They will bring in a grinder, which is a power tool or an equipment attachment that chips away at the stump by a sharp rotating cutting disk that will make wood chips out of your stump. That's another question to ask your tree service, will they haul away those wood chips for you or will that be an extra charge.
You will need to let the tree service know what your plans are for the vacant spot once they remove the tree and the stump, they need to know how far down into the ground they have to chip away. If you are going to plant another tree they will need to go down a bit farther than if you plan to just plant some grass. Another thing you need to let the tree service know about is what is under the tree stump they are removing. Are there any irrigation lines, underground wires, or outdoor barbeque gas lines that they could possibly cut into? It is an important detail to discuss with them.
Hiring professionals to remove your trees and/or stumps is so much easier than trying to do it yourself, there are too many factors and liabilities involved to try to do it on your own. Don't try to be a lumberjack, let the lumberjacks come to you and get it right the first time. The last thing you need is to call a company to come and clean up your mess.